Since the first day of our business started to run, we have been working in a new focus on the kitchen for the events, and in the restaurant for the weddings.. We did not want to give up the quality of the product and our gastronomic tradition in favor of the practicaly and the common place of the banquet kitchen. Because it is not the same to serve two as two hundred dinners. Different techiques and tools are needed, but it is possible to reach, in both cases, the same gastronomic quality and service.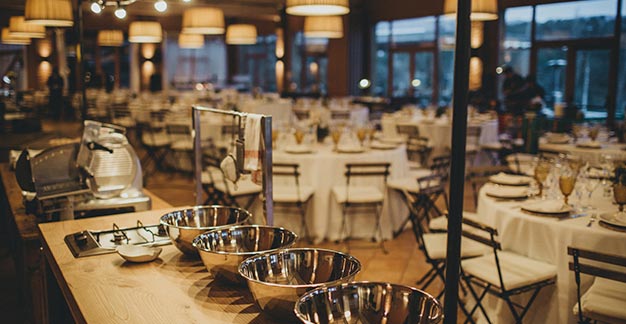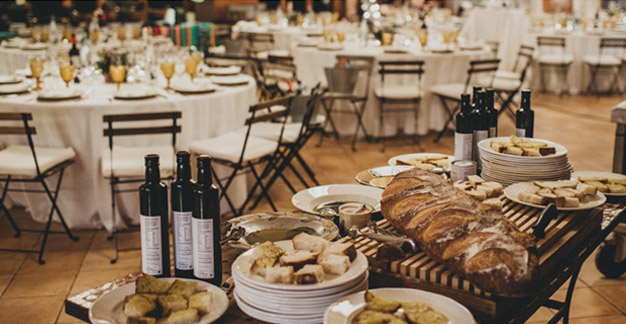 We always start with products or recipes that excite us. A trip, a movie or a family meal on vacation often inspire our letter. Small changes that in a long cycle of four or five years ends up transforming the letter completely.
Or almost; since there are also unaltered classics and mythical products (or mythical for us) that we dare not to do without.
This is how over the years, we have acquired a background and have developed our own technique that allows us to cook for a lot of people. This is our mission.
RESERVATIONS AND INFORMATION
93 865 63 30
OR FILL IN THE FOLLOWING FORM